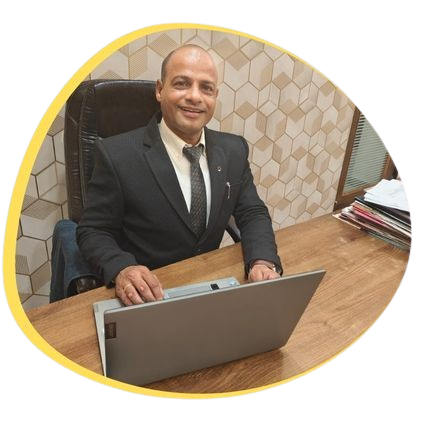 "Hello, I am Chetan Lakhotia, a highly experienced Finance and Insurance Advisor with over 20 years of industry expertise. Throughout my career, I have had the privilege of working with a diverse range of clients, from individual investors to large corporations. My focus has always been on providing insightful and personalized financial advice.
I take pride in my deep understanding of the complexities within the financial and insurance industry. Over the years, I have built a strong track record of helping clients achieve their financial goals, whether it's planning for retirement, saving for their children's education, or seeking to grow their wealth through strategic investments.
Staying up-to-date with the latest trends and developments in the financial and insurance markets is a priority for me. I regularly attend industry conferences and workshops to ensure that I am equipped with the knowledge and tools necessary to provide the highest quality advice to my clients.
If you are seeking expert financial and insurance advice, I am here to help. With my extensive industry experience, deep knowledge of financial markets, and a personalized approach to client service, I am committed to assisting you in achieving your financial goals and securing your financial future. Thank you for considering me as your trusted advisor."
— Chetan Lakhotia